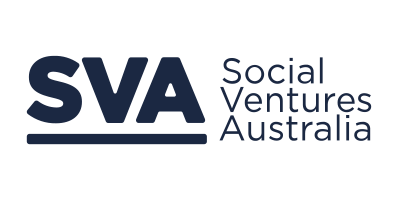 Custom Web Application

Data collection and aggregation platform

Cloud Security

Hosted in Microsoft Azure with enterprise-grade data security

Survey & Reporting Tools

Custom online questionnaires, survey logic, dashboards and charting, SaaS-based account management.
Case Study
The Review Platform is a SaaS-based data collection product that enables NFP's to run multiple youth employment programs at once in a streamlined and automated way.
Tackling the persistent issue of youth unemployment is a key priority for SVA. Consequently, Soda Digital was engaged to take SVA's proprietary toolkit known as 'Review' online to drive best practice in the design, delivery and measurement of youth employment programs. The challenge was digitalising program methodology and a large suite of tools including surveys, reports, client management and evaluation processes in a series of controlled workflows.
Business Analysts and UX Designers conducted product ideation with stakeholders to scope and define the requirements for a successful project meeting SVA's tight RFP guidelines.
Developed on a SaaS delivery model, the multi-tenant solution enables Not-For-Profit Organisations (NFP's) Australia-wide to create accounts and run their own employment programs - independently, privately, and at scale.
The results have exceeded SVA's expectations. A program-creation wizard enables users to design, configure and operate youth employment programs easily and concurrently. Schedules can be managed and digital questionnaires created with a few mouse clicks to run campaigns and capture participant data. Dashboards and charts leverage data visualisation to calculate and report on program criteria that's gated securely by organisation within a tiered permissions structure.
The app delivers successfully on SVA's mandate to reduce youth unemployment. SVA partner organisations can now manage programs far more efficiently and cheaply, in a controlled and systematic way.